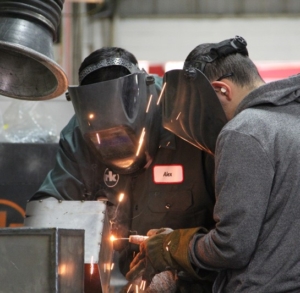 May 20, 2019 – We are excited to announce that the Colorado Community College System has just approved steel fabrication as a new trade in the RK Apprenticeship Program. This trade program was established as a solution to the ever-growing skills gap that threatens the future of the manufacturing industry.
In the RK Apprenticeship Program, our in-house licensed tradespeople instruct and mentor apprentices through on-the-job and classroom training along with laboratory classes. We currently offer training in plumbing, pipefitting, sheetmetal, ironwork, electrical and now steel fabrication!
Associates will not only gain the skills needed to succeed at RK through the apprenticeship program, but also college credits to help them on any path they choose. RK will begin interviews for our apprenticeship program in June and will launch the new steel fabrication program in the fall. If your interested in joining the program, please apply here or email L&D@rkindustries.com for additional information.