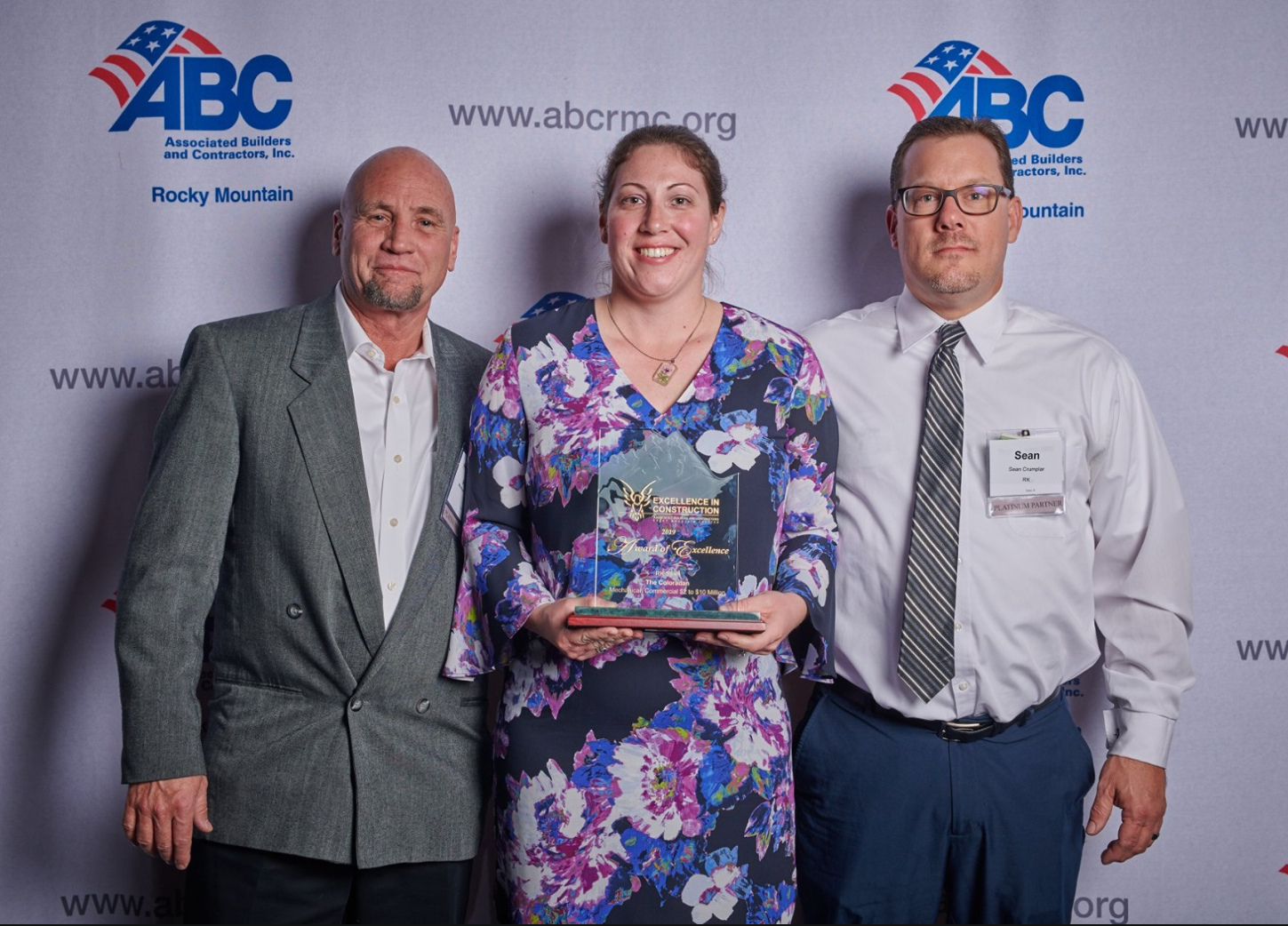 Richard Huddleston, Melissa Mucha and Sean Crumplar accepted the Excellence award on behalf of RK Steel.
October 31, 2019 – We're thrilled to announce that RK took home two wins from the Associated Builders and Contractors (ABC) Rocky Mountain's Excellence in Construction (EIC) awards once again this year.
RK Steel's Coloradan project received the Excellence award (1st place) in the Specialty Contractor: Commercial $2-$10 Million category. RK Mechanical's Gaylord Rockies Resort and Convention Center project received the Merit award (2nd place) in the Specialty Contractor: Commercial More than $10 Million category.
ABC Rocky Mountain's EIC awards were presented at the Boots & Bling gala on October 25 at Infinity Park Event Center in Glendale. These annual awards honor the most innovative and outstanding quality merit shop construction projects produced by members of ABC's Rocky Mountain chapter. The awards are presented within two categories: Specialty Contractors and General Contractors, and are based upon the overall scores of the judges.
View more photos from the event on ABC's Facebook page.