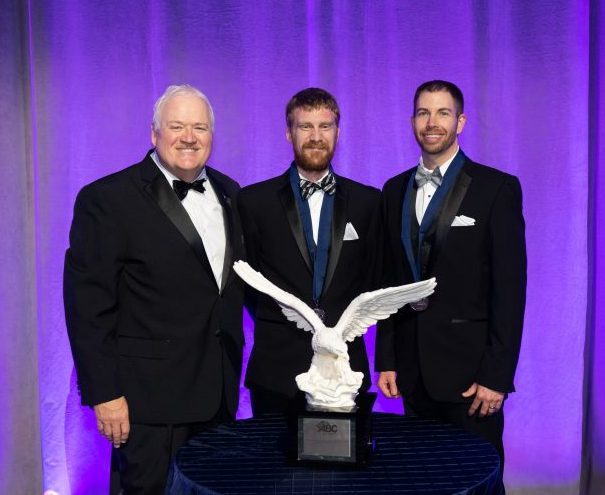 April 10, 2019—RK Mechanical's work on the C. Wayne McIlwraith Translational Medical Institute at Colorado State University in Fort Collins, CO has earned a National Excellence in Construction® Eagle Award from Associated Builders and Contractors in the Specialty Contractor Mechanical – All projects over $10 million category. Matt Powell and Harrison Bridge represented the project team, receiving the top honor March 27 during ABC's 29th annual Excellence in Construction® Awards gala at ABC Convention 2019 in Long Beach, California.
RK Mechanical designed, fabricated and installed mechanical and plumbing systems for the 48,000-square-foot, world-leading medical facility on Colorado State University's veterinary campus, which intends to translate animal research into advancements for humans.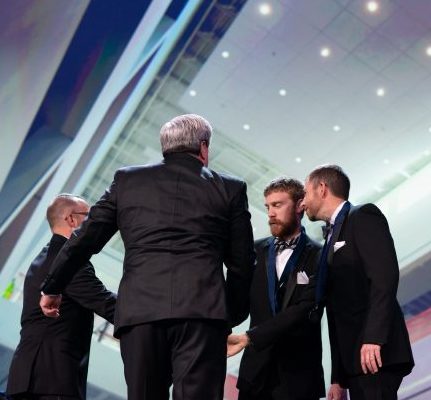 "We are proud to honor RK Mechanical with a National Excellence in Construction® Eagle Award," said 2019 ABC National Chair Tony Rader, telecom vice president of National Roofing Partners, Coppell, Texas. "This project shows not only the exceptional talent in our industry, but the overall commitment to building safely, on time and on budget. RK Mechanical's breadth of skills and craftmanship greatly benefits the merit shop construction industry."
The Excellence in Construction awards program is the industry's leading competition that honors both general and specialty contractors for innovative and high-quality merit shop construction projects. A full list of EIC winners is available on ABC's website.
Thanks to the project team for their hard work and dedication.
Congratulations RK Mechanical!