Oct 23, 2013 – RK competed with Colorado's best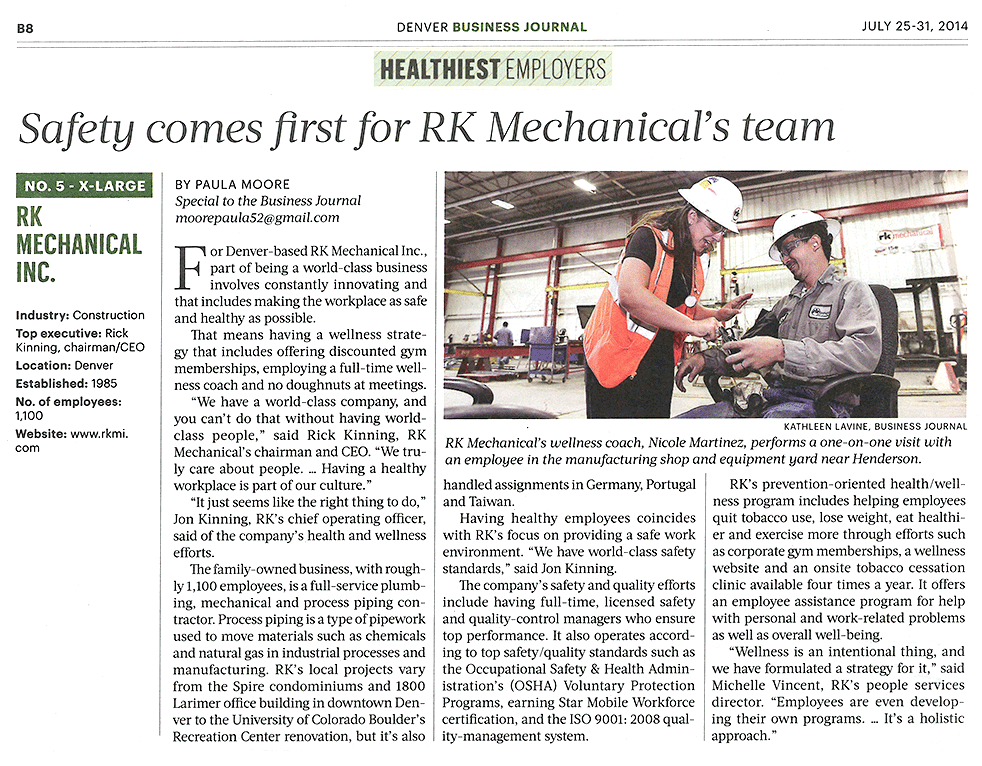 companies and withstood the test by being ranked by the Denver Business Journal as one of Colorado's healthiest places to work. In addition to earning DBJ accolades as a Top Specialty Contractor, a top Family Owned Business and more, RK claimed its second Healthiest Employer's rating by the Denver Business Journal on July 23, 2014.
With a comprehensive wellness program, on-staff health coach, fitness discounts, individual incentives and more, employees of all ages and fitness levels benefit from RK's programs.