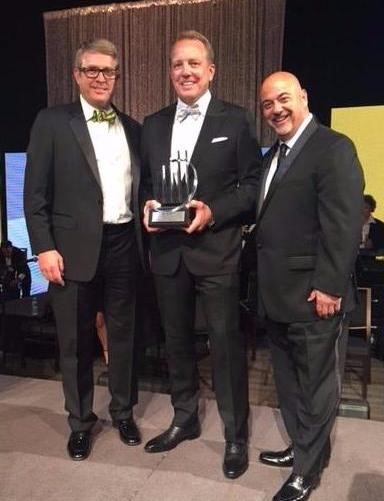 Jon Kinning, COO, Rick Kinning, CEO, and Marc Paolicelli, VP.
June 23, 2017 – At the Awards Gala in Denver on June 22, 2017, EY announced the winners of the Entrepreneur Of The Year Award for the Mountain Desert region. Entrepreneur Of The Year®, founded by EY, is the world's most prestigious business awards program for entrepreneurs, chosen from an independent panel of judges including entrepreneurs and prominent leaders from business, finance, and the local community. The program makes a difference through the way it encourages entrepreneurial activity among those with potential and recognizes the contribution of people who inspire others with their vision, leadership and achievement. As the first and only truly global awards program of its kind, Entrepreneur Of The Year celebrates those who are building and leading successful, growing and dynamic businesses.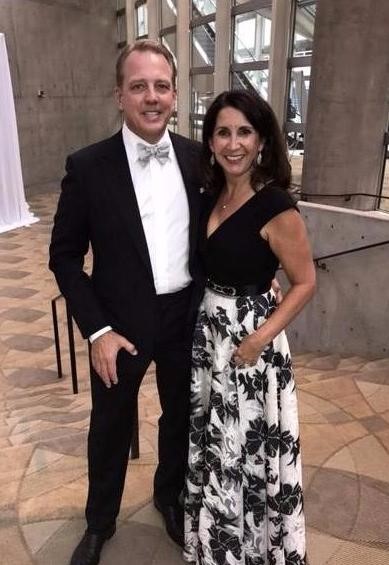 Rick and Marcee Kinning.
RK CEO, Rick Kinning, was selected as the winner in the Family Business Category. Rick accepted his award at the gala with his wife, Marcee, as well as his brother, Jon, his wife Aimee, and a group of family and friends. Rick is a CEO who truly inspires others with his vision, leadership and achievement. RK is proud to have one of the region's most accomplished CEOs.
List of winning CEOs in all categories:
Family Business: RK Mechanical, Inc. – Rick L. Kinning, President, CEO & Chairman
Healthcare: Avella Specialty Pharmacy – Rebecca Shanahan, CEO
Products & Manufacturing: Circle Graphics – Andrew Cousin, CEO
Emerging: ezpz – Lindsey Laurain, Founder
Restaurant: Punch Bowl Social – Robert Thompson, Founder & CEO
Technology: SendGrid – Sameer Dholakia, CEO
Media: Sovrn – Walter Knapp, CEO
Hospitality: Travelers Haven & Hotel Engine – Elia Wallen, CEO & Founder
Read the Denver Business Journal's stories about the awards:
http://www.bizjournals.com/denver/news/2017/06/23/special-report-2017-entrepreneur-of-the-year.html
http://www.bizjournals.com/denver/news/2017/06/23/rick-kinning-and-his-dad-started-rk-mechanical-in.html