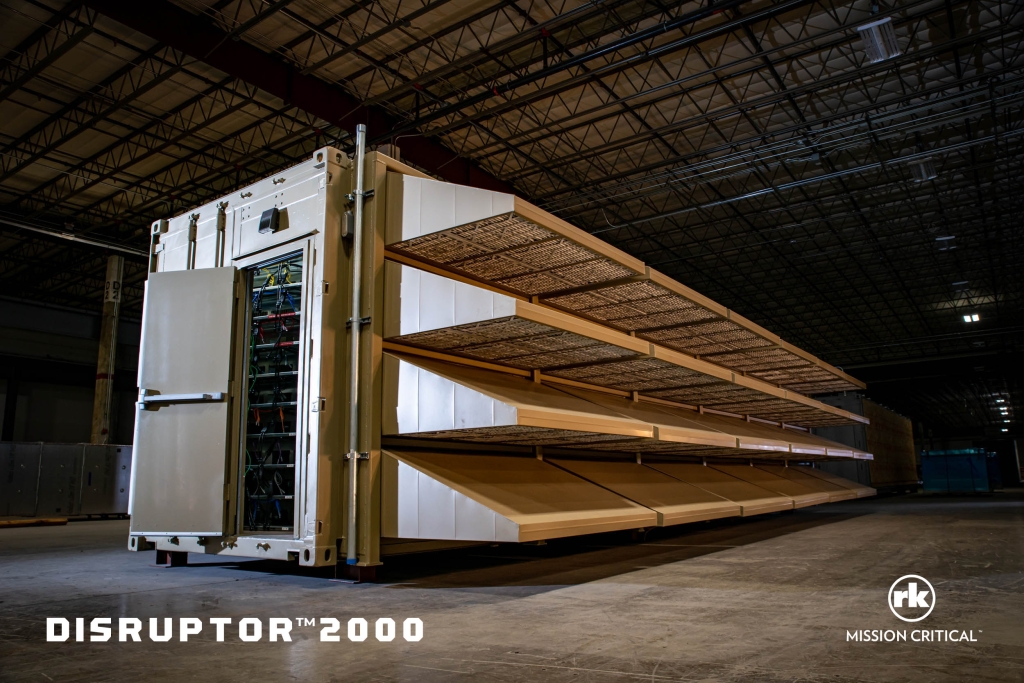 June 1, 2022 – RK Mission Critical (RKMC) is an inimitable, American business that focuses on the future. RKMC provides modular solutions for complex ideas, concepts, and designs. The business has boomed in the past four years due to the triple threat of a hand-selected, incomparable engineering team, premier design capabilities, and an unmatched ability to manufacture at scale. In the past two years alone, RKMC has grown from 43 employees to over 240 and doubled its production capacity to deliver over six thousand units annually. What was once a single production plant providing ad hoc services is now over 280,000 square feet of clean manufacturing, integration, and assembly for high volume products across multiple market verticals.
One of the major reasons RKMC has achieved such exponential success in the past years is due to its ability to avoid daunting supply chain barriers. The business has managed to sidestep rising supply chain issues by relying on its sister companies to provide an integrated process that is insulated from the ever-shifting tides in the market. Because RKMC has done the impossible and consistently delivered products on time over the past two years, major players in tech spaces such as data, ag tech, fin tech, and renewable energy choose RKMC to provide modular solutions for their business needs. One example goes by the name of the DISRUPTOR™2000. This product is an air-cooled and code compliant two- megawatt container solution for cryptocurrency mining that is proudly, and fully manufactured in the United States. RKMC is the only business providing this high performing plug and play solution, at scale, for cryptocurrency mining.
As cryptocurrency mining and options for efficient mining are sweeping the world, the demand for tried and true infrastructure has never been higher. RKMC continues to deliver products to their customers across data, ag tech, fin tech, and renewable energy markets, and in 2022, RKMC took things a step further and released a cutting-edge product in immersion cooling mining called the DISRUPTOR™ IC 2000. The DISRUPTOR™ IC 2000 provides innovative cooling technology for use in high-density data centers and mining operations. Immersion cooling yields a process that is a thousand times more efficient than standard cooling methods, and importantly, allows miners to be overclocked by as much as 25%-55%. The DISRUPTOR™ IC 2000 is the only tested product on the market that successfully eliminates the "bathtub" approach by utilizing a patent-pending design that allows individual control over every miner. True to its roots, RKMC again is the only large-scale manufacturer that is producing an immersion cooling system exclusively in the United States.
RKMC has seen the opportunity for local job growth in the mining industry and is fearlessly leading the way in providing employment across various sectors. The business employs more women than any other manufacturing company in the area and is outpacing the industry standard of just 11% female employees with 18% of its workforce consisting of women. RKMC has managed to do what few manufacturing businesses have done in the past four years: they are growing jobs and centering communities, all while disrupting the product marketplace with unbeatable modular solutions.
Article written by Asma Keeler, Esq, Director, Comms & Compliance, RK Mission Critical