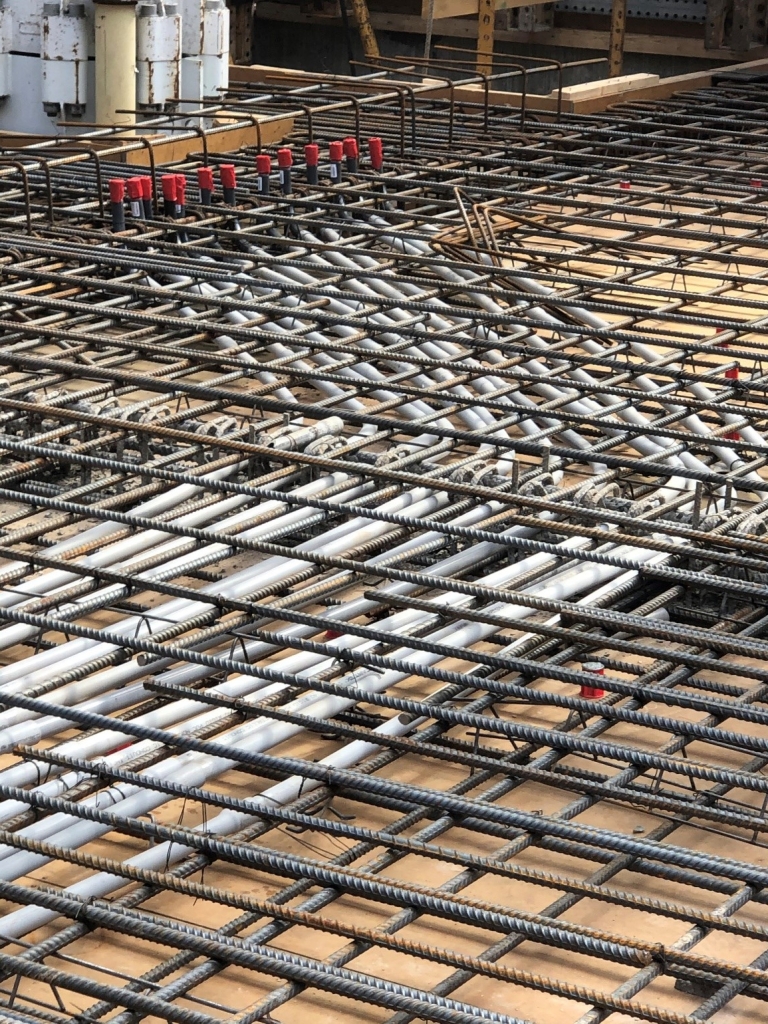 This new 264-key select–service hotel is situated on a 12,344 sq. ft. site at the corner of 18th and Champa in downtown Denver. The 15-story building over a concrete podium is constructed utilizing 11 levels of Infinity superstructure, with upper concrete slabs at L15 and roof. There is one underground utility level. The hotel, including Level B-1, is 154,298 sq. ft. The building exterior includes a curtain wall at L1 and L2 to provide glass views, as well as intricate, sloped metal panel and EIFS designs to enhance the building's architectural design. Whether traveling for business or pleasure, Hyatt Centric guests are set for a great stay. The hotel includes the Apple Blossom restaurant featuring farm-to-table cuisine, a hip lobby bar, a top-floor bar with an outdoor terrace and views of Denver and the Front Range, 1,500 sq. ft. of meeting rooms, and a fitness center. The Hyatt Centric is uniquely designed to capture the spirit of Denver, where guests can easily access the local scene.

RK Electrical installed a 3,000-amp main switchboard, a 550kW generator and all building power and lighting. The team also installed prefabricated hotel rooms, a complete fire alarm system, a DAS system, and various exterior and site lighting, which includes over 200 feet of linear LED lights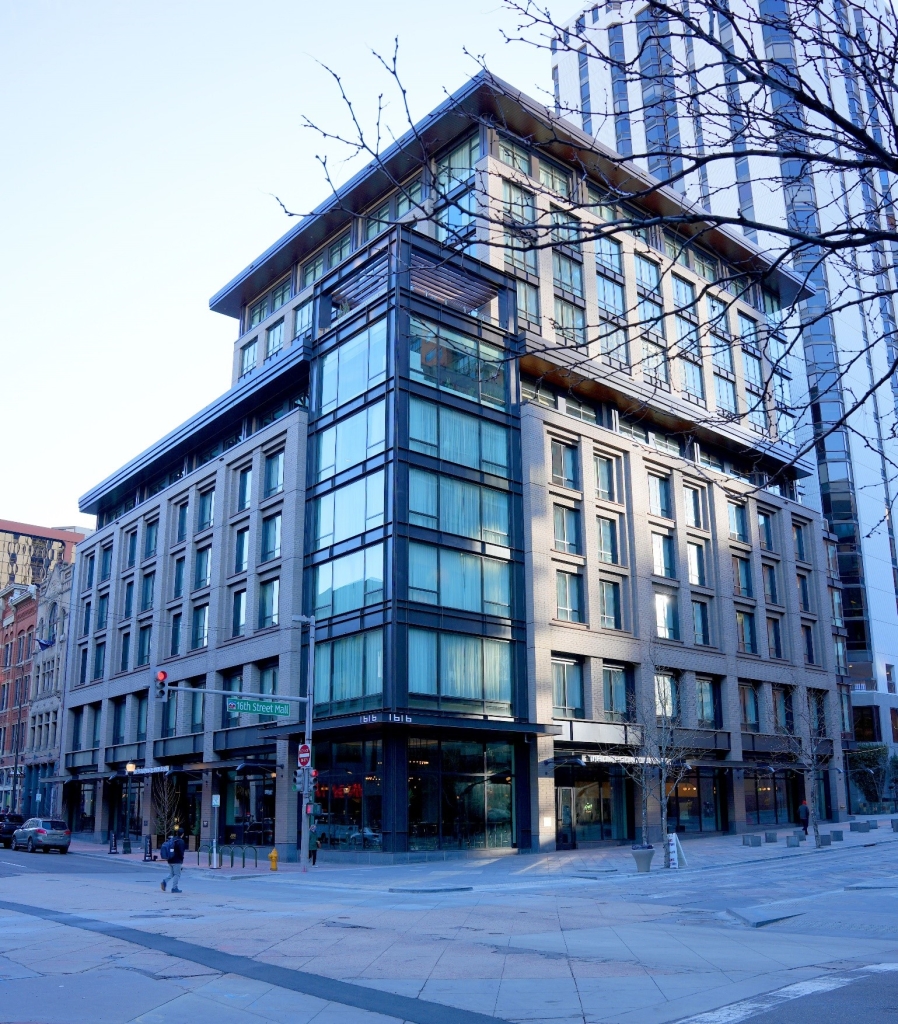 The 216-room Thompson Hotel in Denver provides travelers with a sophisticated lifestyle experience. The property includes 15 luxury suites, with the signature Thompson Suite located on the 7th floor, complete with an oversized terrace and dedicated entertaining space. The 90-seat ground-floor signature restaurant boasts an all-day dining concept, rotating from day to night. Centered around a circular interior bar area with a custom jewel box light fixture, the restaurant is outfitted in luxe green and brown tones, complimented by dark woods and interior foliage. A wall constructed of rock and glass frames the space, nodding to the Rocky Mountains landscape.
Located on the 6th floor of the hotel, an indoor/outdoor terrace with lounge and bar adds to the downtown's energetic social scene. With 140 seats for dining and drinking, the extensive area features a sunroom and courtyard, a library and a whiskey room with a custom-designed pool table and fireplace. RK Electrical completed division 26, 27 and 28 scopes of work on the project. The team was responsible for the design through completion for division 27 and 28. For the structured cabling and communications of division 27, RK Electrical integrated and coordinated rough in and trim activities to accommodate a tough schedule. The same process was used for division 28 fire alarm activities.